Join the Band
Come join FeatPrints as we pay tribute to an amazing piece of American music history with the music of Little Feat.
Throughout the 70's and into the 80's, 90's and into the new millennium, Little Feat pushed the envelope of accepted styles blending rocks, blues, cajun, country and fusion into a tasty gumbo. Their hits like "Dixie Chicken", "Willin", "Oh Atlanta" and "Let It Roll" just begin to scratch the surface on what they could do live. The legions of grassroots loyal fans that still follow them to this day are a testimony to their legacy. 
FeatPrints take on the prodigious task of playing the songlist of this iconic band with seven of the Bay Area's most in-demand talents whose credits include work with Pablo Cruise, The New Riders of the Purple Sage, Kingfish, Elvin Bishop, Zigaboo Modeliste, Ivan Neville, Tommy Castro, Maria Muldaur, Bob Weir, Henry Kaiser, Jules Broussard, Huey Lewis, Shanna Morrison, Betty Lavette, Clarence Clemons, Mickey Thomas, Chris Cain, Gregg Allman, and Mazzy Star.  
So for covers that pay homage to the bands original work mixed with jams sizzling with inspired improvisation, grab your sailing' shoes and catch FeatPrints live!
Meet dem Feat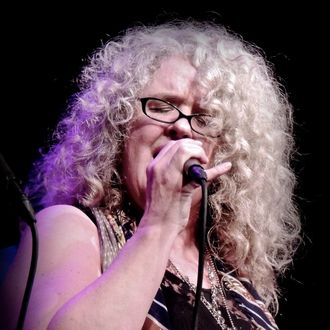 Loralee Christensen
Vocals
Loralee Christensen has been performing and recording for over 25 years. Her powerful, multi-faceted, versatile, three octave range has kept her busy in studios and singing on stages in San Francisco, Los Angeles, Nashville, Italy, Switzerland, Spain and everywhere in between.
Loralee has performed live with soul legends: Carla Thomas, Bettye Lavette, Jerry Jemmott (Aretha Franklin), Bernard Purdie (Steely Dan), Bobby Rush and George McCrae as well as with rock/pop artists Mickey Thomas (Starship) Clarence Clemons (Bruce Springsteen and the E-Street Band) and Shana Morrison. Loralee spent four years as a lead and back up vocalist with the house band in Porretta, Italy at the world renowned Porretta Soul Festival and at the Maspalomas Soul Festival, Gran Canaria, Spain.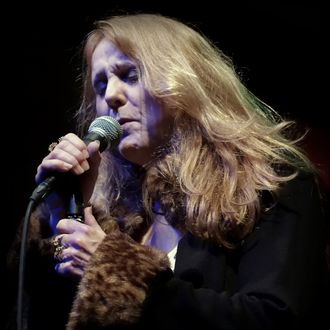 Beth Reynolds
Vocals
Who hasn't Beth sung with? Well it wouldn't be the David Bromberg Band, Huey and the News, The Dick Bright Orchestra, Shana Morrison, Bob Weir's Kingfish, Dino Valenti, Wayne Perkins, Jim Gaines, Bob Dylan and Neil Young. Whew!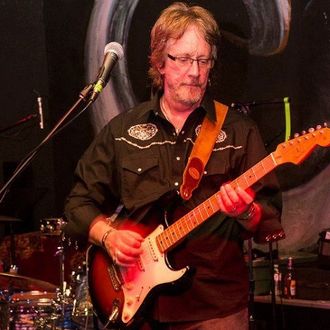 Marke "Jellyroll" Burgstahler
Slide Guitar, vocals
A master slide guitar player, as well as a sizzling lead soloist, Jellyroll held down the guitar position with Gregg Allman & Friends from 1990 to 1996. In addition to acoustic and electric guitars, Jellyroll also plays mandolin, dobro, and pedal steel guitar. His long-time association with local rocker Johnny Gunn has led him to an ongoing part-time guitar slot with the Eddie Money Band. He has also recorded with renowned Hammond organist Deacon Jones on his album "Jonesin for Money", as well as having appeared on Brad Gillis's solo album, "Gilrock Ranch". You can hear Jellyroll wailing on his slide guitar on the song entitled, "Haley's Got a Harley", which is on the .38 Special album entitled "Drive Train".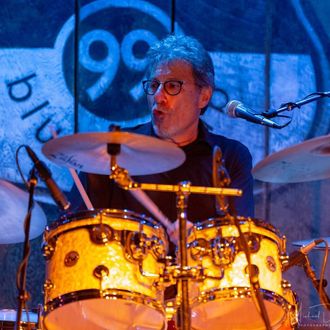 David Perper
Drums
David was playing in local bands doing original music when at 19, he was offered a gig with recording act Lamb, a band managed by the late Bill Graham. This led to a succession of gigs playing and recording with many acts such as Kingfish with Bob Weir, the New Riders of the Purple Sage, Jesse Colin Young, the Youngbloods, Pablo Cruise, the Mamas and the Papas, the Hoodoo Rhythm Devils, The Rowan Brothers, Peter Rowan and the Free Mexican Air Force, the Sounds of San Francisco (featuring John Cippolina, Greg Douglas, Alex Ligertwood, and David Margen), Steve Seskin, Daniel castro and many more.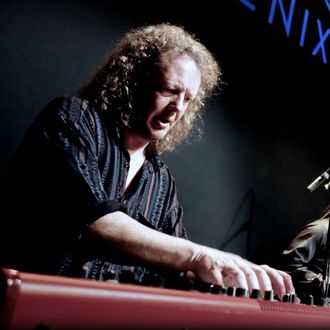 Mike Emerson
Keyboards
Mike is the current keyboardist for the Tommy Castro Band.  He has performed and/or recorded extensively with a wide range of musicians—Elvin Bishop, Carlene Carter, Percy Sledge, Zigaboo Modeliste, Chris Cain, The Blues Broads, Terry Haggerty, Harvey Mandel, Debbie Davies, James Armstrong, Will Ray (from the Hellecasters), Earl Thomas, Johnny Dyer, Christine Lakeland and Thad Beckman, to name but a few. He has performed at some of the world's most prestigious festivals, including the Monterey Blues Festival, Chicago Blues Festival and the Montreux Jazz Festival.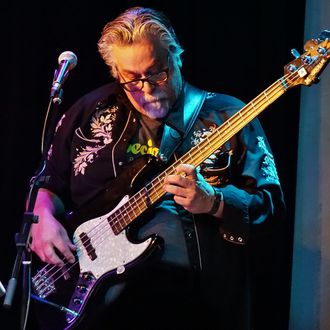 Paul "Tiny" Olguin
Bass, vocals, comic relief
Paul is one of THE first call bass players in the Bay Area playing with Mazzy Star, Jeffrey Halford, Jesse DeNatale, Chuck Prophet, Shana Morrison, Tony Goldmark, Henry Salvia, Victor Krummenacher, Earl Thomas, Kenny 'Blues Boss' Wayne, Bob Weir, Henry Kaiser, Elvin Bishop, Tracy Nelson, East of Eden, Brenda Boykin, Jules Broussard, Ramblin' Jack Elliott, Huey Lewis, Ron Thompson, Alvon Johnson, Phil Guy, 'Mighty' Mike Schermer, Daniel Castro, Jessie Turner, Angela Strehli, Lisa Kindred, Denny Geyer, Jesse DeNatale, Red Archibald, Big Bang Beat, Jonathon Richman, Dave Martin's House Party, Doug Adams, Blind Lemon Phillips, Austin DeLone, Earl Thomas, Mitch Woods, Kenny 'Blues Boss' Wayne, Carl Weathersby, Willy Jordan, and Maria Muldaur. OMG!
Vince "the Godfather" Caminiti
Electric and acoustic guitars, spiritual advisor
In addition to being the founder and CCH (Chief Cat Herder) of Featprints, Vince has played with a host of the best blues players around - Danny Kalb, Anson Funderburgh, Kenny Neal, Daniel Castro, Jeff Tamelier, Johnny Rawls, Lara Price, Mighty Mike Schermer, Alastair Greene, Alvon Johnson, The Ford Blues Band, Volker Strifler and a host of others as well as his own Bluestate and Souled Out bands. He is also the producer of the acclaimed Club Fox Blues Jam, nationally recognized for the past 13 years as the creme de la creme of blues jams in the nation.
Sub-Feat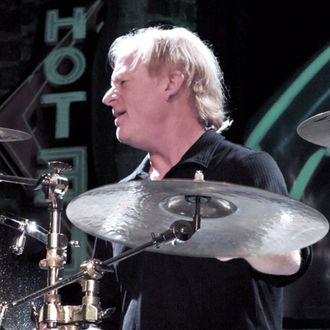 T. Moran
Drums
T. Moran earned a formal music degree at the renowned Berklee College of Music in Boston, where he studied all things musical with an emphasis on jazz and composition.  Since then, he has played professionally with many top SF Bay Area bands and artists such as: Starship, Coldblood, Greg Allman (percussion), Pacific Brass & Electric, the Delbert Bump Big Band, Jim Chappelle, The Daniel Castro Band, The Contemporary Jazz Orchestra and members of Tower of Power - just to name a few.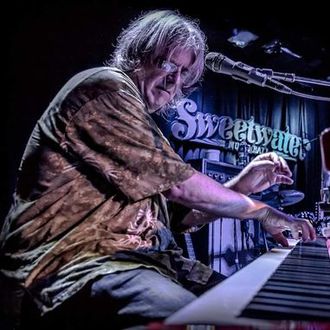 Henry Salvia
Henry'sexperience playing rock and country made him the logical selection as the piano player for the johnnynocturne band, who specialize in r&b, soul, and jazz. Henry's frenetic yet lyrical style (described by bandleader john firminas "A cross between carmencavalleroand ceciltaylor") is featured on several of their albums. Henry has had the honor of working with such artists as Bo Diddley, Rickie Lee Jones,  Johnny Colla(of Huey Lewis and the News), Big Jay McNeeley,  Jessica Mitford, Tommy Ridgely, Al Kooper, Peter Coyote, and (his favorite) Johnny Adams.  He also has been a member of Jones Gang since 2005.